Credit card payment

Payments are made through our payment partner 2checkout.Com, Inc. - the online payment processing service.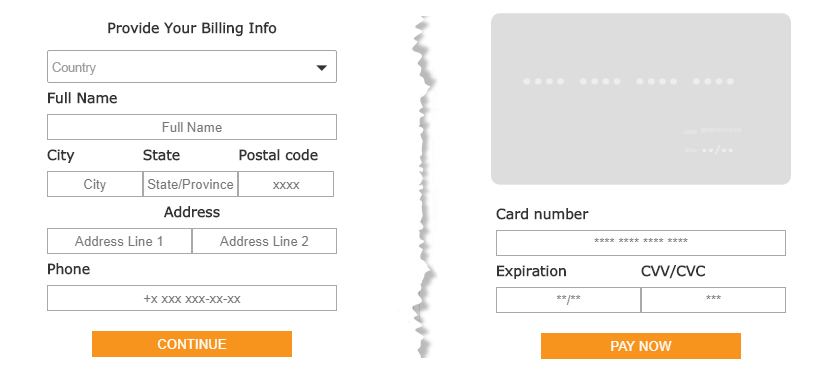 2 Steps to Pay Online With a Credit Card
Enter your info
Enter your name, address, and contact telephone number.
Look at the credit card to verify that you've entered your name correctly. The billing address must be entered correctly for your credit card transaction to go through.
Enter your credit card details
Your card number and the expiration is printed on the front of the card, the three-digit security code found on the back. The four-digit security code for American Express credit cards is printed on the front-right of the card
Confirm the payment
Press the "Pay now" button to submit your payment and wait for the payment confirmation. After completing the payment, you will see a message on the status of the payment.