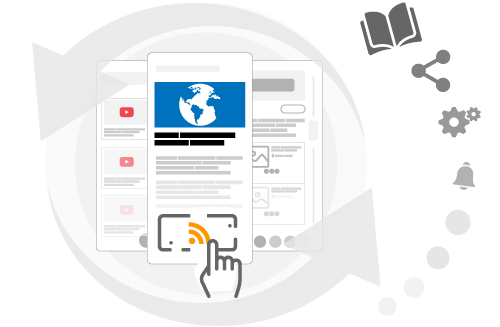 Follow or syndicate your favorite social media profiles, affiliate content or other online resources you need via RSS feeds that you can sync with your web apps or any RSS reader.
Share your news content with millions of readers on the top search engines and news aggregators by easily setting up your site's full-text feed to sync with publisher platforms.
Our RSS generator service allows you to create an RSS feed from almost any web resource. No technical skills are required. Our bot will generate a feed in seconds.