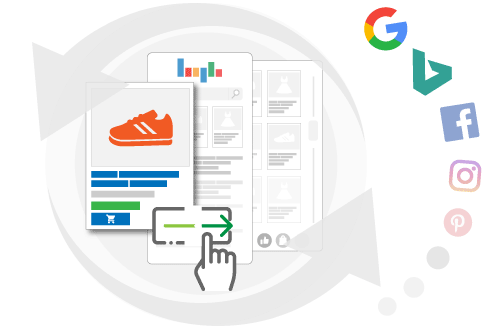 Get your products listed in search results and run dynamic shopping ad campaigns. Reach millions of shoppers in leading marketplaces, social networks, and shopping apps.
No technical work needed on your side. Our bot will import products directly from your site and generate a feed automatically with a few clicks.
Automate updates, manage and optimize your channels with our simple and flexible plans, which are tailored for retailers of all sizes and with different marketing goals.