About Us
Who we are?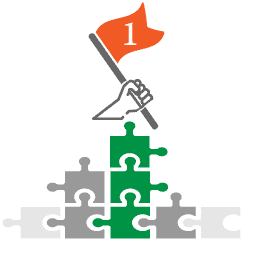 MySitemapGenerator is a professional service that specializes in creating data to improve search engine visibility and expand e-commerce channels. We care about the stability and quality of the services we provide and we are constantly working on new improvements and opportunities.
The short
MySitemapGenerator was founded in 2009. The authors and founders of the project are an international group of experienced programmers and internet marketers.
In early 2010, the main development and testing processes were completed, and public access to the mysitemapgenerator.com was opened.
The global version of MySitemapGenerator website was launched in 2016.
We are proud that today MySitemapGenerator has become one of the most popular online XML generators trusted by webmasters, SEO experts, and website owners around the world!
Security and privacy
We ensure high-level data security across our systems, maintain security standards and procedures to keep your data safe.

MySitemapGenerator complies with the EU General Data Protection Regulation (GDPR) regarding the collection, use, and retention of personal information of EU residents.

MySitemapGenerator complies with the California Consumer Privacy Act (CCPA) regarding the collection, use, and retention of personal information of California residents.

MySitemapGenerator encrypts all data in transit. Data transfer is SSL-protected using the industry-standard TLS 1.2 protocol with AES-256 encryption.

MySitemapGenerator is compliant with the Payment Card Industry Data Security Standard, which validates that payments are handled with industry-standard security.
Technologies
MySitemapGenerator uses unique AI-based algorithms that allow you to efficiently crawl and easily process huge amounts of data.
We've built a powerful CDN to ensure fast and reliable content delivery worldwide. Our servers are deployed in Tier 2+ data centers located in the United States and Europe.
Support
We love our customers and provide qualified support. Our consultants are well trained and ready to answer any question about about the services we provide. If necessary, your question will be quickly forwarded the appropriate staff for assessment and feedback.
Feel free to contact us if you need help!