How to create API credentials in Shopify
1. Log in to your Shopify Admin panel.
2. Go to "Apps" in the menu to the left.
3. Click "Manage private apps" on the bottom.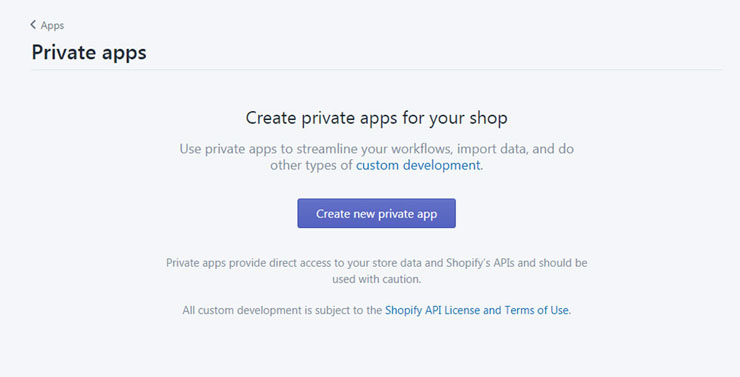 4. Click "Create new private app".
5. Give the app name of your choice (for example "Mysitemapgenerator").
6. In Emergency developer email, enter the email address that Shopify should use for contacting regarding your app (your own email address or dev@support.mysitemapgenerator.com).
7. Make sure that the "Products" scope category is set to "Read Access".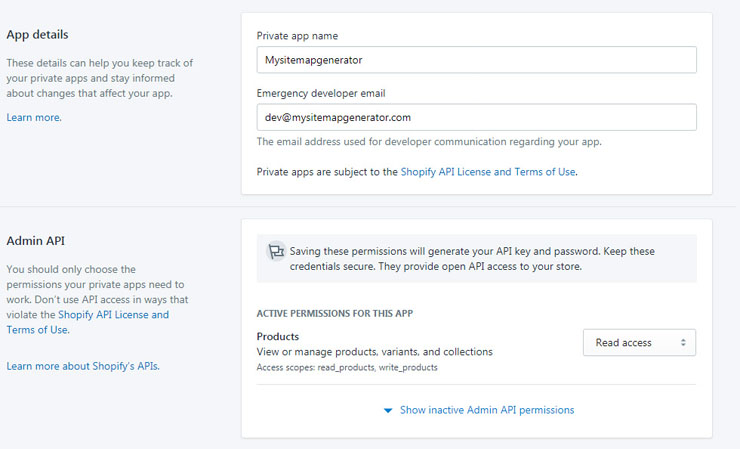 8. Click the "Save" button.
After creating your app, navigate to a list of your private apps, and click on the app name you just created. Then copy the API Key and Password.