Sitemap Checker
XML Sitemap Validation Tool
This tool is designed to validate your Sitemap. The parsing process includes checking for compliance with the XML Sitemaps protocol and diagnosing XML structure errors.
How to use the XML Sitemap validation tool?
Enter your XML Sitemap URL or upload a file by clicking on the "Choose file" button and click "Start".
How do Sitemap errors affect your site?
Errors in a Sitemap make your website harder to crawl by search engines, which creates problems of slow crawling or incomplete coverage in the search index. If certain pages cannot be crawled properly, they cannot be indexed and presented in search results.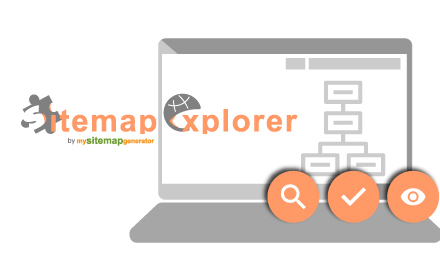 Get Our Free Browser Extension for Inspecting XML Sitemaps
A helpful and easy-to-use browser extension helps you find and inspect XML Sitemaps for any website you develop, administer or navigate in a browser.